Independent Living
Have you ever heard the expression that less is more? For the retired senior, the rigors of living in a large home can grow to be tiresome. Excess square footage, comfortable while raising a family, can become a burden to clean and maintain. Lawn maintenance, laundry, and meal preparation may interfere with social commitments, travel, and spending time with family.
Deciding to sell and downsize for convenience is a decision faced by many active seniors, followed by the question of where to begin the next chapter of their lives if Assisted Living is not the right choice. Parklane Independent Senior Living Community in Salt Lake City, UT, is offering a spectacular solution to that question.
Elegantly decorated interiors, furnished with rich character, make Parklane Independent Senior Living a reflection of home. You will enjoy premium services and the highest standards of hospitality. Take advantage of our three lovely dining rooms, warm and inviting library, activity room and theater, fitness center, and beauty salon and barber shop.
We are always at your service, making your life as comfortable and carefree as possible. From the inviting formal dining room to the lush and open four-story atrium, Parklane Independent Senior Living in Salt Lake City, UT, provides the ultimate in resort-style living for active seniors at a price that is surprisingly affordable.
Call us today for your personal tour! You need to see this place for yourself!
View examples of our floor plans: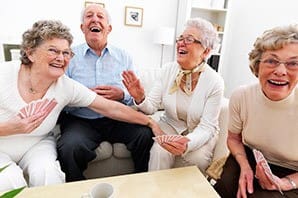 "The amazing, caring staff and many friendly residents, made me feel welcome and accepted."
- Barbara B.