Events
There's so many fun activities to get involved with while you're here! From social events, to arts and crafts, guest speakers, or group outings, our events coordinator always keeps the daily schedule packed with entertaining opportunities! We encourage everyone to participate in as many of the fun activities as they like! 

We offer programs for residents, families and, senior living professionals. You can browse our events calendar for a look at the upcoming schedule on special events and learn more about what our community has to offer!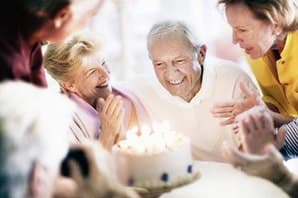 "We have special holiday programs: Valentines, Birthdays, Easter, Halloween, and Christmas. And special programs they surprise us with."
- Maggie