Our Unique Approach to Memory Care
Different by Design
Our Memory Care communities are designed to support the needs of residents living with the challenges associated with Alzheimer's, memory loss or other forms of dementia. Our memory care team carefully plans every detail of our memory care resident's day through programming and purposeful interaction. 
"In the Moment" is our signature memory care program designed for caring for those with memory loss. The program's philosophy does not simply mean that we meet for a scheduled activity on the calendar – we meet the residents in the moment they are experiencing and engage them kindly and compassionately to guide them through their day. 
"In the Moment" features the Six Elements of Engagement which address: 
Physical engagement
Spiritual engagement
Artistic expression
Community connections
Continuing education
Lifestyle and leisure 
Each of the Six Elements plays an integral role in addressing the needs of the residents, caregivers, and families within the community. These multifaceted components allow us the flexibility to meet individualized needs and to personalize our program while providing a nurturing environment.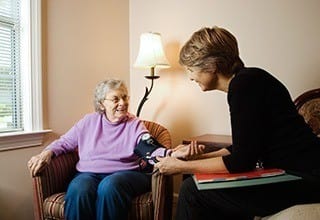 "The staff and residents of both communities made us feel welcome and our adjustments/transitions were smooth and enjoyable."