Testimonials
We'd love to go on about all the ways Symphony Square can accommodate and cater to you, but the residents and families do it so much better! Read all the great things our family has to say about us below! 
Reviews are very important to us and are the best way to let others know if our team has provided you with a great experience. Write a Review.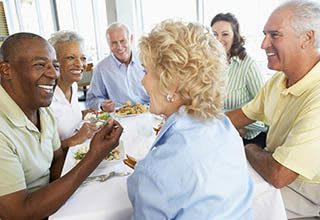 "I feel more comfortable than was I was living alone in Florida! There is a sense of community and camaraderie at Symphony Square."
- Helen Z.