Independent Living Dining 
At Flagstone Senior Living, dining is about flexibility. Each of our menu items are prepared fresh daily and we're happy to accommodate special diets due to allergies and dietary restrictions. And if you'd rather eat in the privacy of your apartment than come into our community dining room? That's fine too. At Flagstone Senior Living, what makes our residents happy always wins.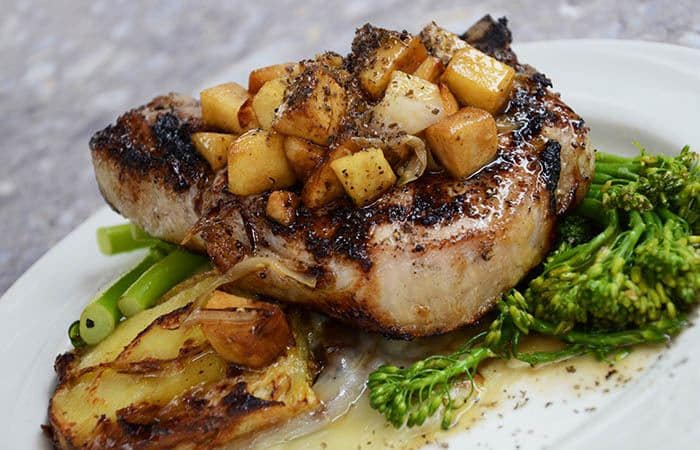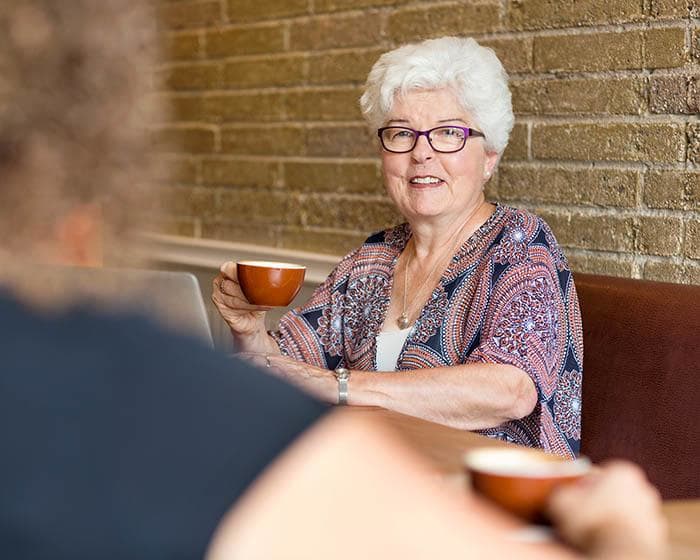 Your Way All Day
Between appointments, hosting company, late nights and early mornings, you always fit meals around your life. Why should that change after a move to senior living? That's why our dining services are flexible, just like your life.
You have a social life and commitments that interfere with set meal times, and that's ok. Doctor's appointments happen. Daytrips to great grandkids' soccer tournaments happen. And, sometimes, not being hungry for lunch right at noon happens too.
That's why we started the Your Way All Day dining program. It lets you eat at flexible times, so you never have to hurry to a meal. In addition to three main meal times, Your Way All Day lets you choose from an assortment of options from our on-site restaurant quality kitchen all day, every day, 365 days a year.
So go ahead, sleep in on the weekends. Meet the girls for coffee at noon. There's no need to rush into the dining room because, thanks to Your Way All Day, meal times are on your time.