Assisted Living
Life Gets Easier From Here
Built on a foundation of care, tradition, and respect, Mattison Crossing at Manalapan Avenue has become a special place for our residents, their families, and our staff. Mattison Crossing at Manalapan Avenue has become known as a warm and inviting place for seniors looking for quality assisted living communities. Freehold, NJ, is an ideal setting – providing added benefits for our residents, and allowing them to maintain a connection to the community while also enjoying a robust slate of programs and activities.
Residents and their families can be confident in knowing that virtually any need can be addressed through our customized care programs. Our personal care staff provide assistance with Activities of Daily Living (ADLs) including (but not limited to) dressing, bathing, evening care, and escorts to meals and activities. Through our programming and holistic approach to care, Mattison Crossing at Manalapan Avenue is redefining excellence in assisted living for seniors. We know that independence is important, and we have developed a system that encourages self-reliance. Our staff are ready to help as much or as little as needed, always treating our residents with dignity and respect.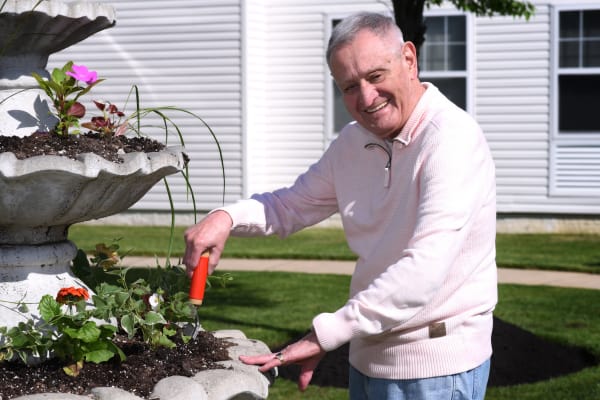 Comfortable Apartments
A variety of studio, one bedroom, two bedroom, and even companion suite options are available to residents calling Mattison Crossing at Manalapan Avenue home.
Gourmet Kosher Dining
In our spacious dining room, residents enjoy three nutritious kosher meals daily, cooked home-style for flavor, and served restaurant-style for our diners' convenience. Wait staff take care of everything – including ensuring that dietary restrictions are followed.
Medical Services
Personal care services are offered on-demand and discreetly in accordance with each resident's individualized wellness plan. Our nursing team oversees each resident's medication management program to ensure that medications are taken as prescribed by their physician. Residents can also be visited by third-party medical specialists to get the ongoing care they need.
Jewish Environment
Mattison Crossing at Manalapan Avenue Assisted Living community knows that Jewish life is also about spiritual fulfillment. We have our own beautifully appointed synagogue available for daily, Shabbat, and High Holiday services. Coupled with a gourmet kosher kitchen, Mattison Crossing at Manalapan Avenue Assisted Living community has created a Jewish cultural environment that is second to none.
Mattison Crossing at Manalapan Avenue Assisted Living community Jewish environment includes services on all weekends and holidays:
Special High Holy Days Services
Yizkor Services
Simchath Torah Celebration
Chanukah and Menorah Lighting
Megillah Reading on Purim Pesach Seders