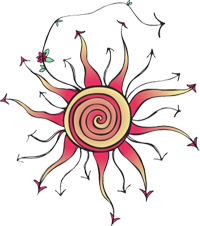 Brookridge Heights is proud to participate in Spread Goodness Day!
Spread Goodness Day is a local initiative, started here in Marquette, Michigan.  The goal of Spread Goodness Day is to encourage individuals, organizations, and businesses to make encourage one act of goodness, large or small. The campaign's goal is to reach 1,000,000 acts of goodness on the event day, and we at Brookridge Heights are happy to help!
First Responders, including local Police, EMS, Sheriff's Department, and Fire Department members are invited to join us for a FREE Pancake Breakfast on Friday, March 9, from 6:00 - 10:00 a.m. 
 Breakfast will be held in our newly expanded Memory Support Wing. For more details, call 906-662-0637.