As Active as You Want to Be!
Our community provides a warm, home-like, and comforting environment where it's easy to meet new friends and fill your day with a number of fun and engaging activities. As an active partner in the Frederick community located near shopping, dining, and medical services, Tranquillity at Fredericktowne offers all the things you need to fill your days with meaning and give you peace of mind.
Our Senior Living in Frederick, MD, has so much to offer within our own four walls! Whether you enjoy cooking, art & crafts, exercising, or just visiting with your neighbors, you can stay as busy as you want to be. We're happy to help create a place you'll love to call home! Our range of care extends from traditional assisted living services such as hygienic assistance and medication management to our specialized memory care program which includes Alzheimer's care and help for other memory impairments. All these services are provided in a safe and attentive atmosphere with a 24-hour personal call system and around the clock staffing. You can take comfort in knowing help is always available here.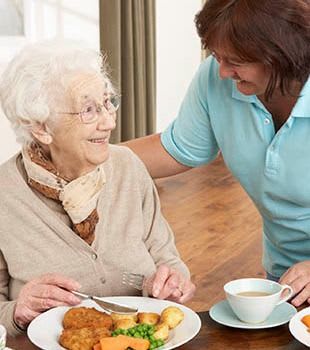 Making the decision to move to senior living, and finding the right community for you can be a very intimidating process. Don't worry, we're here to help! Browse through our library of eBooks and infographics, all related to different stages of the senior living search.