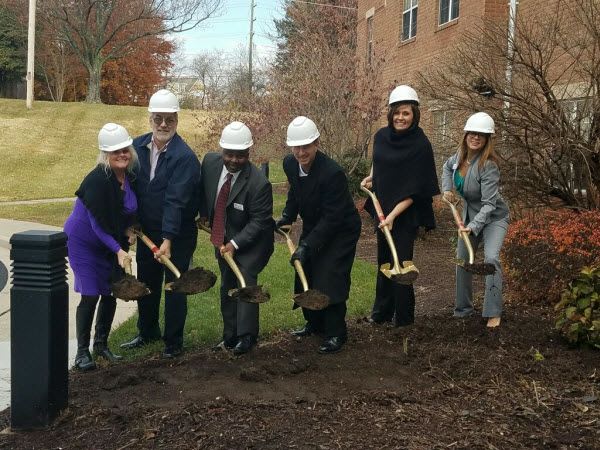 Tranquillity at Fredericktowne Breaks Ground for New Memory Care Program
Our senior living community celebrated the opening of its new In the Moment® memory care program with a special ground breaking ceremony on Wednesday, December 7. Community representatives in attendance included Mia Brust of the Department of Aging and Community Liaisons from both Frederick County and Carroll County Hospices.
The unique In the Moment®approach to memory care focuses on daily interactions that are customized for each individual. Rather than relying on a pre-determined schedule of activities, this approach uses the 6 Principles of Wellbeing that include physical, spiritual, artistic, community, education and leisure interactions. The goal is to engage the individual at that particular moment in time that they are experiencing and offer a comforting and compassionate interaction.
"Memory loss often takes the form of confusion with medications, needing reminders about personal hygiene as well as challenges in planning or problem solving," says Terry Miller, Executive Director of Tranquillity at Fredericktowne. "Our care addresses these concerns and provides safety and comfort for the individual and peace of mind for families."
As Active as You Want to Be!
Our community provides a warm, home-like, and comforting environment where it's easy to meet new friends and fill your day with a number of fun and engaging activities. As an active partner in the Frederick community located near shopping, dining, and medical services, Tranquillity at Fredericktowne offers all the things you need to fill your days with meaning and give you peace of mind.
Our Senior Living in Frederick, MD, has so much to offer within our own four walls! Whether you enjoy cooking, art & crafts, exercising, or just visiting with your neighbors, you can stay as busy as you want to be. We're happy to help create a place you'll love to call home! Our range of care extends from traditional assisted living services such as hygienic assistance and medication management to our specialized memory care program which includes Alzheimer's care and help for other memory impairments. All these services are provided in a safe and attentive atmosphere with a 24-hour personal call system and around the clock staffing. You can take comfort in knowing help is always available here.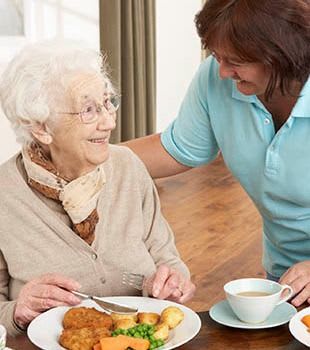 Personalized, Exceptional Care
At Tranquillity at Fredericktowne, we focus on daily life enrichment and provide intensive support with our professionals who understand the various stages associated with Alzheimer's and dementia. Effective communication, appropriate cueing and intervention and use of verbal and non-verbal strategies for success are important for our program.
Come visit us today! See for yourself the beauty of this place!