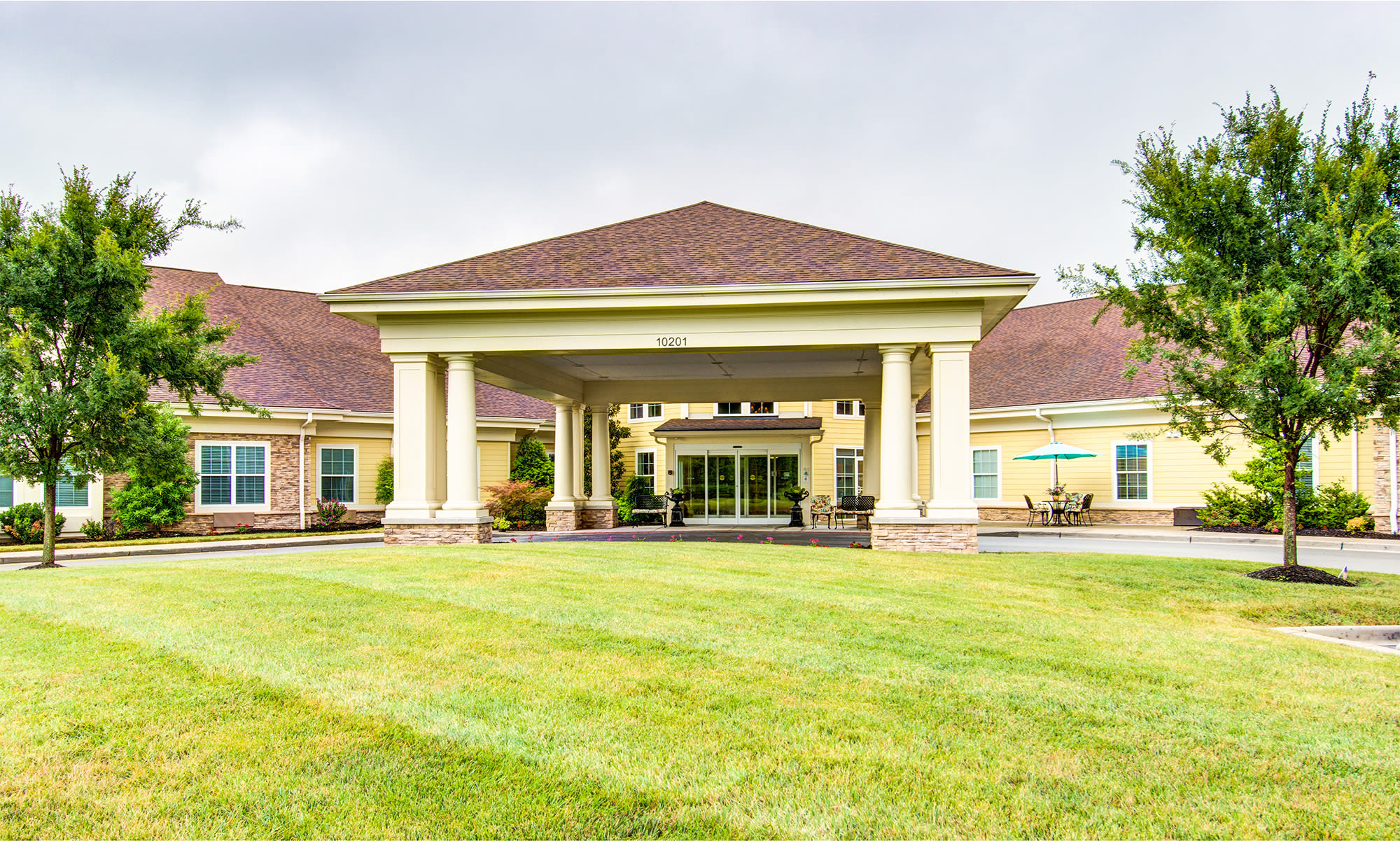 Senior Living at Symphony at Valley Farms
Personalized, exceptional care
Symphony at Valley Farms offers a senior living lifestyle that goes beyond your expectations. Our senior living community offers both Personal Care for those who are seeking a comfortable, home-like environment with the opportunity for social interaction as well as In the Moment memory care for those who are experiencing memory loss.
Our In the Moment Memory Support program uses a unique approach to caring for those with memory loss. Rather than rely on pre-determined activities each day, our In the Moment program engages residents in the moment they are experiencing and provides a compassionate and meaningful interaction.
Our community is designed to offer residents a rich, full life, surrounded by people who truly care about their well-being. You will be impressed by our service and commitment to excellence, all while getting the distinct level of care that you need to enhance your quality of life.
Contact us today to schedule a personal appointment and experience Symphony at Valley Farms first hand. Nothing compares to seeing our community in person. Take a walk with us, meet our staff and residents and learn what life at Symphony at Valley Farms is all about.
Read reviews for Symphony of Valley Farms on FamilyAssets
Map & Directions
Is it time for a visit? Click below to get directions to Symphony at Valley Farms, directly from your doorstep!
We're Always Here to Help
Our caring associates are focused on providing you with the very best personalized care to ensure that you're comfortable and at ease. No more worrying about tedious daily tasks like cooking or cleaning!
The daily personal services we provide include bathing, dressing and medication management. All of these services are housed within a safe and attractive community atmosphere complete with a 24-hour personal call system and around the clock staffing. You can take comfort in knowing help is always available at Symphony at Valley Farms!
Making the decision to move to senior living, and finding the right community for you can be a very intimidating process. Don't worry, we're here to help! Browse through our library of eBooks and infographics, all related to different stages of the senior living search.