Senior Living in Tallahassee, FL
St. Augustine Plantation is home. Built in the Southern, antebellum style, the house was designed specifically to improve the quality of life for seniors. Enjoy songs played on the baby grand piano, or share memories around the hearth in the living room.
We're proud to be licensed for Extended Congregate Care (ECC). The ECC license promotes aging in place and allows the facility to offer more extensive care services than other standard licensed homes that can extend your stay in assisted living. This means that St. Augustine Plantation is able to offer more extensive clinical capabilities in an effort to better serve residents.
Read reviews for St. Augustine Plantation on FamilyAssets
Map & Directions
Is it time for a visit? Click below to get directions to St. Augustine Plantation, directly from your doorstep!
Live With Family
Close personal attention is the hallmark of St. Augustine Plantation. We started with a simple vision: "Create a caring environment that improves the quality of life for seniors and their families." Today, St. Augustine Plantation is one of the most experienced and innovative providers of senior care in the Tallahassee area. Visit us today and see why so many people call St. Augustine Plantation."home"
Choosing St. Augustine Plantation for your loved one gives you peace of mind. Our caring associates are focused on providing you with the very best personalized care to ensure that you're comfortable and at ease. No more worrying about tedious daily tasks like cooking or cleaning!
Personalized Care to Meet YOUR Needs!
Our range of services extends from independent living to traditional assisted living services such as bathing, dressing, and medication management, and even includes our specialized memory care program servicing the needs of Alzheimer's or other memory impairments. All these services are housed within a safe and attentive atmosphere complete with a 24-hour personal call system and around the clock staffing. You can take comfort in knowing help is always available at St. Augustine Plantation! Call us today for your personal tour!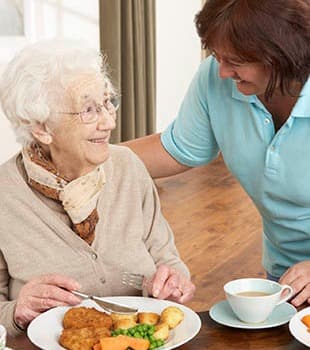 Making the decision to move to senior living, and finding the right community for you can be a very intimidating process. Don't worry, we're here to help! Browse through our library of eBooks and infographics, all related to different stages of the senior living search.