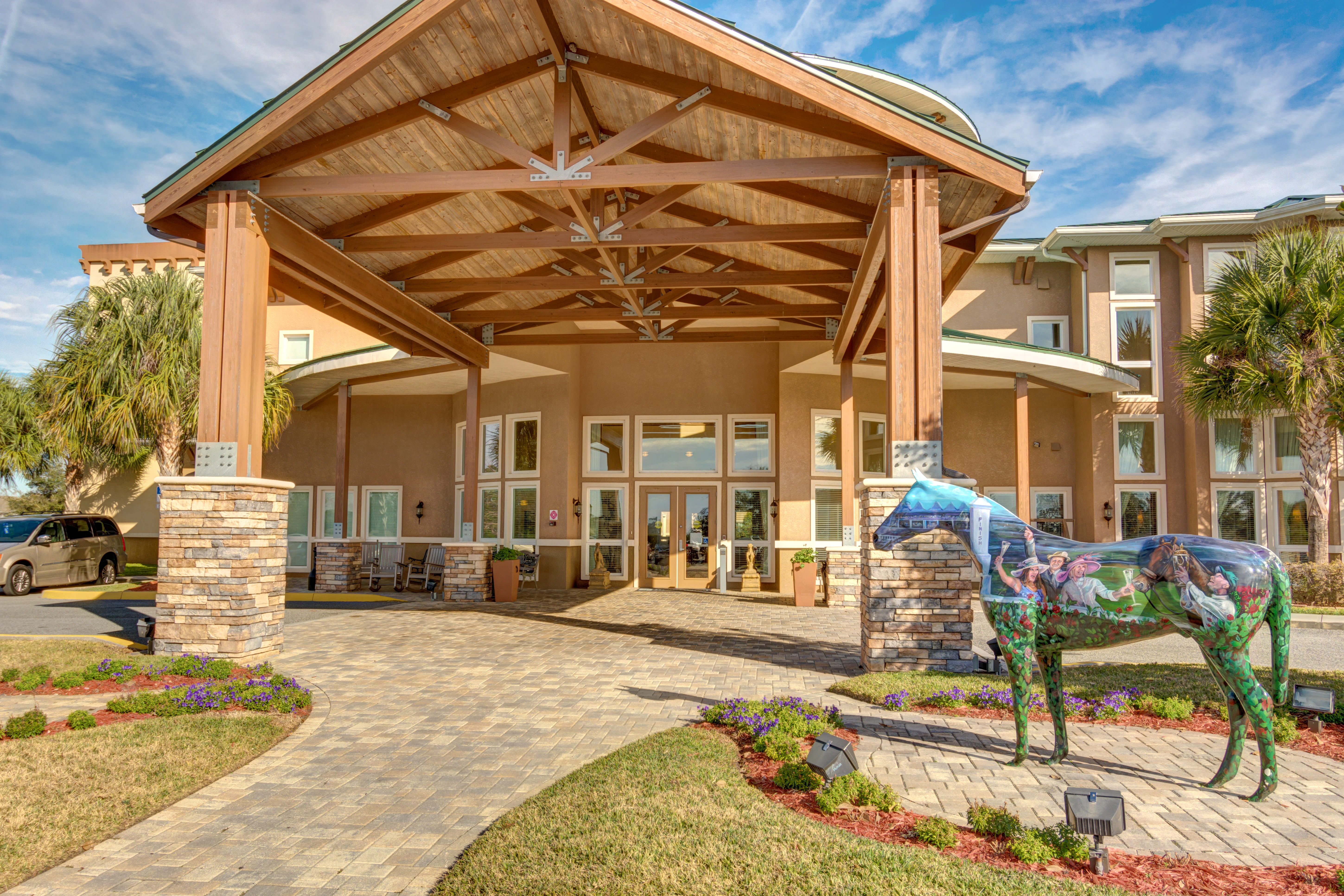 Senior Living in Ocala, FL
WELCOME TO OCALA'S NEWEST SENIOR LIVING COMMUNITY SPECIALIZING IN CARE FOR THE PEOPLE THAT MATTER MOST TO YOU.
A NEW STANDARD OF EXCELLENCE
Brentwood at Fore Ranch is the new standard of excellence in providing care to seniors in need of assistance or those living with diabetes or Alzheimer's disease. While most communities focus on what you need, here at Brentwood at Fore Ranch, we focus on both what you want and need to live a rich, full life, surrounded by people who really care about your well-being. Our service and commitment to excellence will make you feel like you are living at a five-star lodge, all while getting the distinct quality of care that will help to improve longevity and enhance your quality of life.
Contact us today to schedule a personal appointment and experience Brentwood at Fore Ranch first hand. Nothing compares to seeing our community in person. Come, take a walk with us. Let us introduce you to our staff and residents. Let us indulge your senses in a delicious meal made from scratch and let us show you what life at Brentwood at Fore Ranch is all about.
Read reviews for Brentwood at Fore Ranch on FamilyAssets
Map & Directions
Is it time for a visit? Click below to get directions to Brentwood at Fore Ranch, directly from your doorstep!
Community Amenities
Spacious Lounges
Exercise Room
Activity Rooms
Beauty Salon & Barber Shop
Library 
Full Calendar Of Activities
Gracious Restaurant-style Dining
Private Dining Room
Luxury Home Amenities
Granite Counter Tops
Tiled Bathroom Floors
Spacious Closets
Zero Entry Level Shower
Individual Climate Control
Private Bath With Safety Features Including Grab Bars And Hand-Held Shower Head
View Our Floor Plans and full list of amenities
The Brentwood Standard: The Quality Care You Deserve
Although Alzheimer's disease, other forms of dementia and diabetes can affect your loved one's ability to engage in their daily routine, the Brentwood at Fore Ranch team promotes resident independence through an activity-based model of care which promotes a sense of fun and joy for residents and their families. Our caregivers are incredibly compassionate and make it a priority to preserve resident dignity by giving people and a sense of security, stability and togetherness. We also provide you with much needed support. Our goal is to bring families together through quality care and an understanding of what it means to live with diabetes or Alzheimers disease.
Making the decision to move to senior living, and finding the right community for you can be a very intimidating process. Don't worry, we're here to help! Browse through our library of eBooks and infographics, all related to different stages of the senior living search.