Senior Living in New Port Richey
Award Winning Care!
We are proud to be a winner of the "Best of 2017" SeniorAdvisor.com Award! See for yourself why we were selected today by scheduling a tour of our community! You'll be glad you did!
Personalized, Exceptional Care
Welcome to The Villas at Sunset Bay memory care located in New Port Richey, Florida. We're proud to be the only facility that is exclusively dedicated to memory care in the New Port Richey area. Our Alzheimer's & Dementia program utilizes a person-centered approach and offers the perfect mix of personal care and hospitality tailored to meet the individual needs of residents. Our caring associates are focused on providing your loved ones with the very best personalized care to ensure that they're always comfortable and at ease. No more worrying about tedious daily tasks like cooking or cleaning!
Read reviews for Villas at Sunset Bay on FamilyAssets.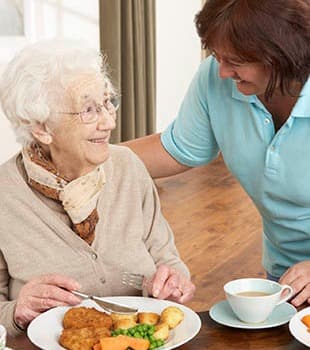 It's All About You!
Our community provides a warm, inviting, and comforting environment where you'll receive the very best of care! The Villas at Sunset Bay in New Port Richey, FL, offers everything your loved one needs to feel peace of mind. Our senior living programs also offer many choices within our own four walls that help exercise the mind! So whether it is cooking, art, crafts, or just visiting with neighbors, your loved one can stay as busy as they want to be. We're happy to help create a place they'll love to call home!
We're Always Here to Help!
Our range of care includes services such as hygienic assistance and medication management to our specialized memory care program, which includes Alzheimer's Care and help for other memory impairments. All these in a safe and attentive atmosphere with a 24-hour personal call system and around the clock staffing.
You can take comfort in knowing help is always available at The Villas at Sunset Bay. Here at The Villas, we focus on daily fulfillment with attentive associates who support and understand the various stages associated with Alzheimer's and dementia. Effective communication, appropriate cues and intervention and use of verbal and non-verbal strategies for success are important for our program. Call us today for your personal tour!
Making the decision to move to senior living, and finding the right community for you can be a very intimidating process. Don't worry, we're here to help! Browse through our library of eBooks and infographics, all related to different stages of the senior living search.