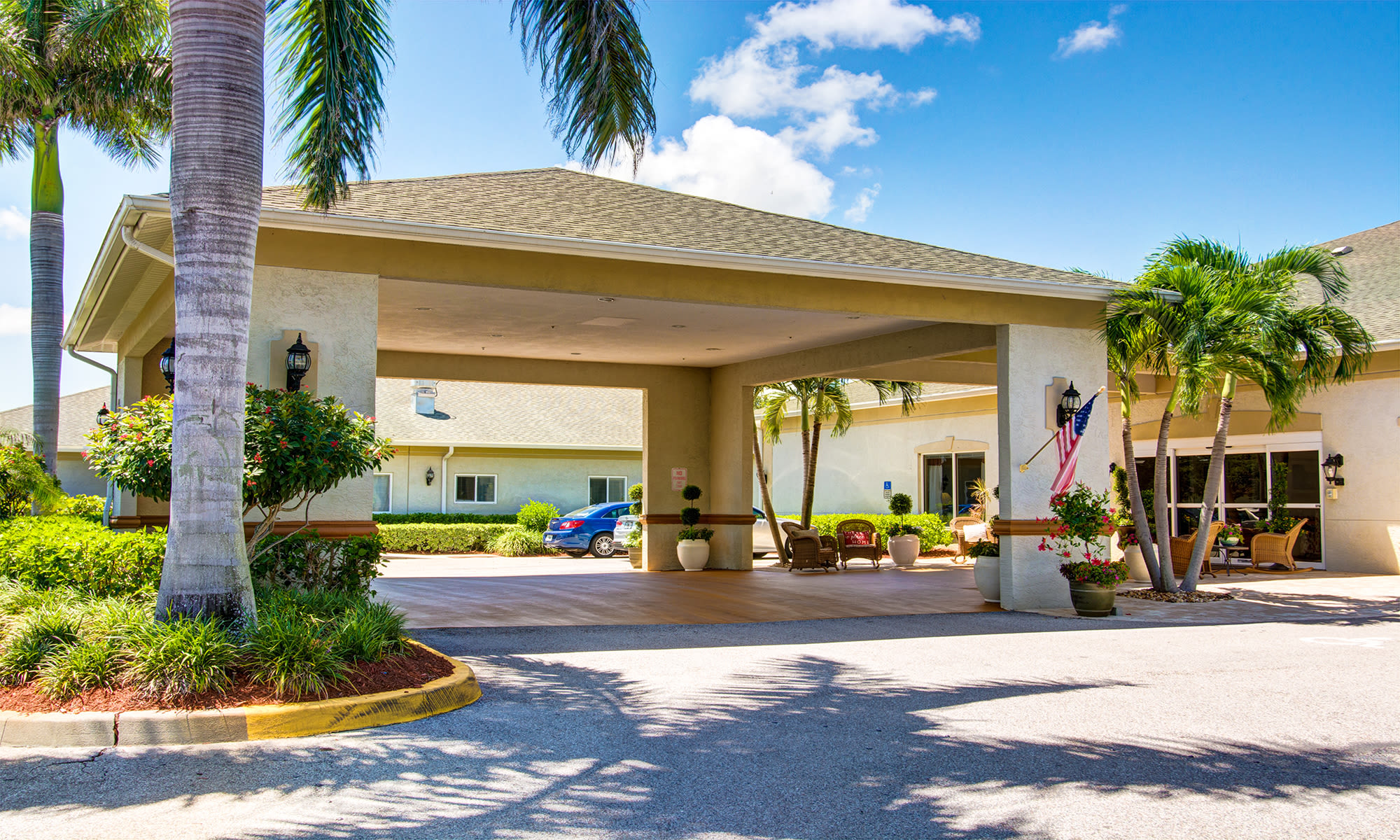 Senior Living in Fort Pierce, FL
Award Winning Care!
The Lynmoore at Lawnwood is PROUD to be a Caring.com Stars of 2015 award winner by providing service excellence through rave reviews from consumers on Caring.com.
The Lynmoore at Lawnwood has a friendly, relaxed atmosphere that makes it easy to meet new friends and fill your day with a number of fun and engaging activities. Our caring associates are focused on providing you with the very best personalized care to ensure that you're comfortable and at ease.
Read reviews for The Lynmoore on FamilyAssets
Map & Directions
Is it time for a visit? Click below to get directions to The Lynmoore at Lawnwood Assisted Living and Memory Care, directly from your doorstep!
The Lynmoore Standard - Always Available To Respond To Your Needs
For our residents, only the best will do. The staff at The Lynmoore at Lawnwood Assisted Living and Memory Care has been carefully selected and is made up of dedicated professionals who have experience in providing care and who do it with incredible compassion. We pride ourselves on giving you quality one on one time and meeting your every need. From our most active and healthy residents to those who need a little more attention, it is our pleasure and we are here for you 24 hours a day, seven days a week, 365 days a year.
We understand you need care. Our standard is that all staff is trained in geriatric health and wellness and everyone works hard to create an environment that promotes healthy lifestyles. A licensed nurse is on-site each day and on call during night time hours giving you that much needed peace of mind. Keeping you healthy and in touch with your favored physicians is important, so in addition to monthly wellness checks we help to arrange physician visits and any necessary transportation when a specific need arises. We strive to offer peace of mind not only to you, our resident, but also to your family members who have trusted us with your care.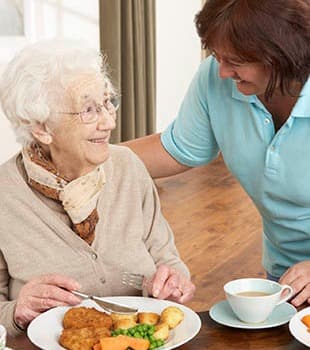 We're Always Here to Help!
As one of only 10% of Florida's assisted living providers with an Extended Congregate Care (ECC) license, The Lynmoore at Lawnwood can offer senior living services that can extend your stay in assisted living. We are proud to offer more extensive clinical capabilities in an effort to better serve residents. Close to shopping, dining, and medical services, we offer all the things you need to fill your days with fun and give you peace of mind.
Our Senior Living programs in Fort Pierce, FL, also offer many choices within our own four walls. So whether you like, cooking, art, crafts, exercising, or just visiting with your neighbors, you stay as busy as you want to be. The Lynmoore at Lawnwood creates a place you will want to call home – so come enjoy the easy living at The Lynmoore at Lawnwood! Call us today for your personal tour!
Making the decision to move to senior living, and finding the right community for you can be a very intimidating process. Don't worry, we're here to help! Browse through our library of eBooks and infographics, all related to different stages of the senior living search.