In the Moment®
Memory Care
At Skyline Place Senior Living, your loved one will join a caring family committed to helping them feel safe and secure as they build new connections, continue to learn and grow, and find joy in special moments. In the Moment® Memory Care at Skyline Place Senior Living provides the right level of structure, support, and care, tailored to each resident's unique needs. With our caring team members always nearby, ready to provide a helping hand, your loved one will feel more confident than ever, so they can to take advantage of everything our friendly community has to offer. From a variety of fun and engaging daily activities to a secured garden area where residents can enjoy fresh air and sunshine, there's a lot to love about life at Skyline Place Senior Living.
Learn more about our signature In the Moment memory care program.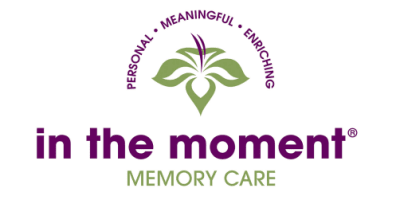 Senior Living Resources
Taking the next step in your loved one's journey is a big step, and having the right information can make all the difference. Let Skyline Place Senior Living help you choose the best place for your loved one. Browse through our library of eBooks and infographics to learn more.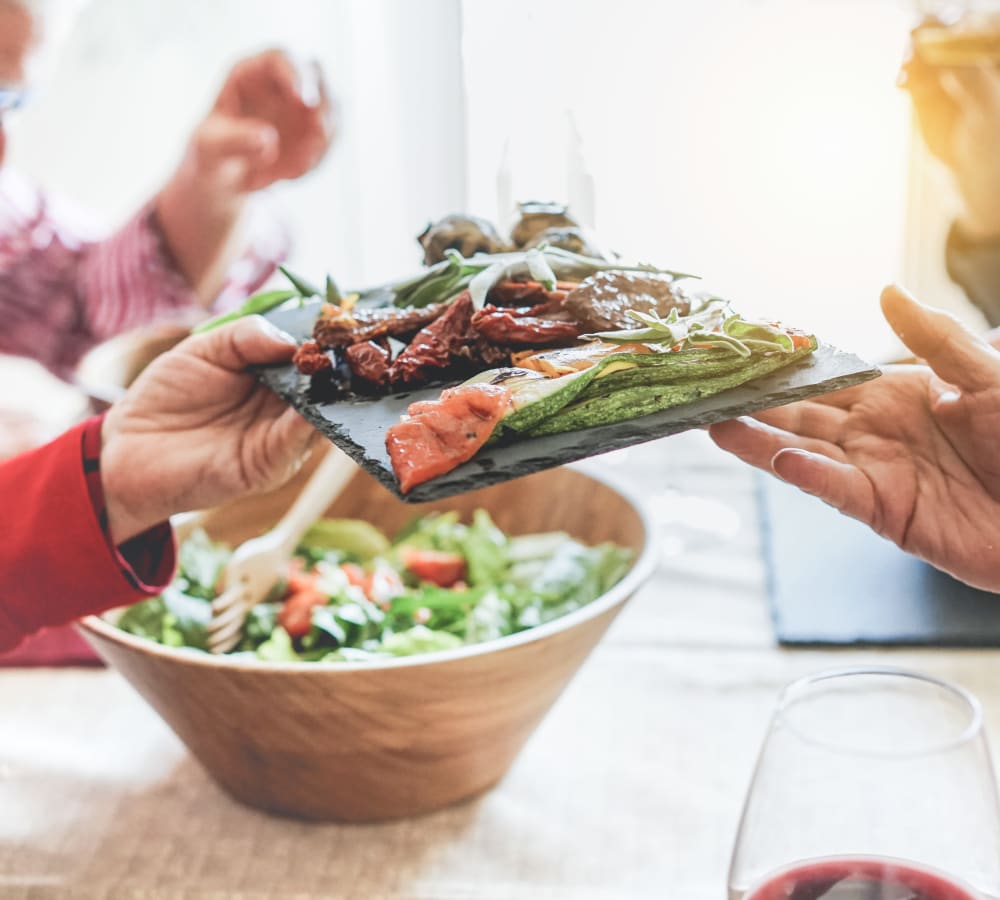 Delicious Dining
At Skyline Place Senior Living, we believe an exceptional dining experience is important for living well. After all, the greatest friendships are built at the dinner table, and getting the right level of nutrition is essential for your loved one to have the energy they need to get the most out of each day. Meals are served three times a day in our family-style dining room, and nutritious snacks are available throughout the day. Every meal is prepared just the way your loved one likes it, with options available to meet any dietary requirements or preference. Everything is handmade using the freshest ingredients, and our caring team members are always close at hand, ready to provide the support your loved one needs to enjoy each meal with dignity and grace. Take a look at our current menu to see what's cooking at Skyline Place Senior Living.
Services & Support
Working with each resident and their family, our professional team develops a personalized care plan that lays out exactly the types of services your loved one needs, so we can make sure they are always treated with the honor and respect they deserve. In addition to our exceptional support services, Skyline Place Senior Living takes care of home and yard maintenance, housekeeping, and even the laundry, so your loved one can focus on the day's activities.
Compassion Visits
The COVID-19 pandemic has been difficult for everyone, but senior living communities have faced a unique challenge, with many residents experiencing isolation from friends and family outside the community. Our Compassion Visits program creates a safe space where you can reconnect with the important people in your life through scheduled visits in designated areas, with recommended precautions in place. To learn more, visit our Compassion Visits page.