Live Your Story
Assisted Living
Your personal story is your own to write. Our compassionate caregivers are here to provide the right level of support, ready with a helping hand when it's needed. Whether you need a little help or a lot, we are always close by, so you can feel confident as you take on the day, take part in our many daily activities, and spend time doing the things you love.
Assisted Living Services
Windchime of Chico offers the services you or your loved needs, combined with the compassion and respect every residents deserves. Our Assisted Living services include:
Medication management
Dressing, bathing & transferring assistance
Help with the activities of daily living
Escorts to meals & activities
Incontinence care (supplies separate)
Personal laundry service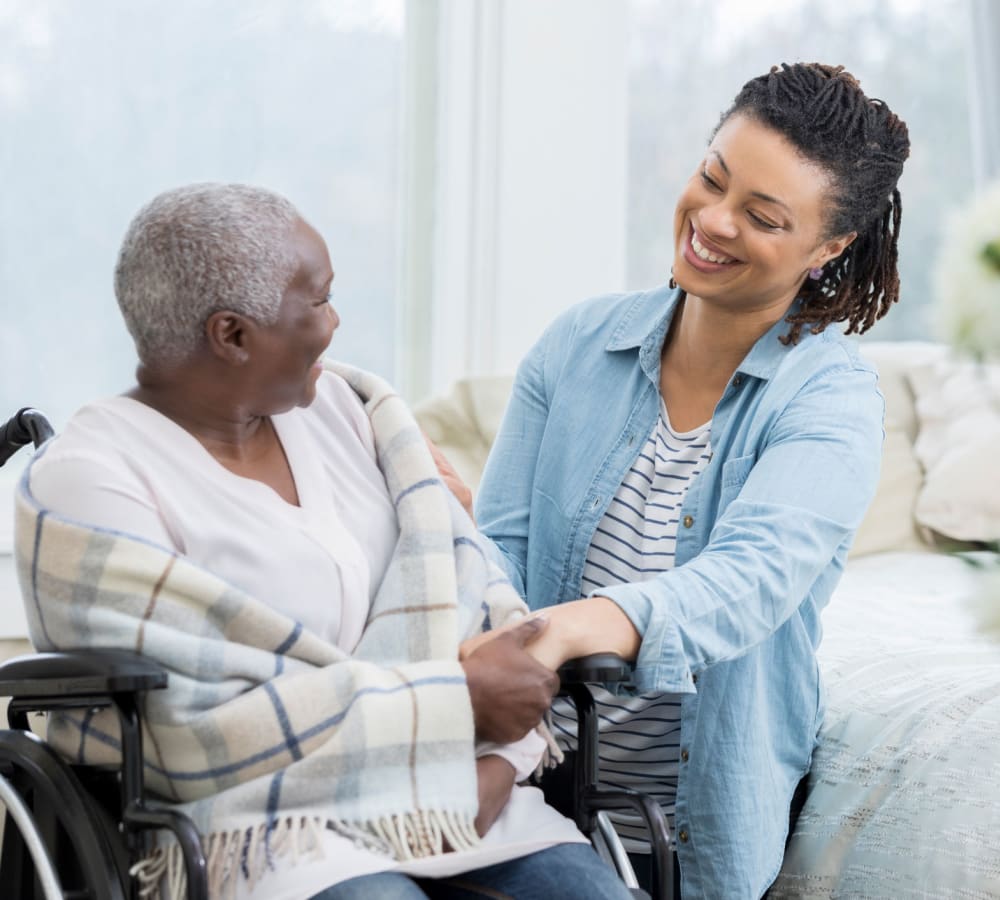 Compassion Visits Program
Although social distancing and physical separation are still important in continuing to keep our residents safe, we are taking steps to combat the unintended consequences of prolonged social isolation through implementation of our Compassionate Care Visit Program. Learn more about this wonderful program!
Senior Living Resources
Making the decision to move to senior living, and finding the right community for you can be a very intimidating process. Don't worry, we're here to help! Browse through our library of eBooks and infographics, all related to different stages of the senior living search.