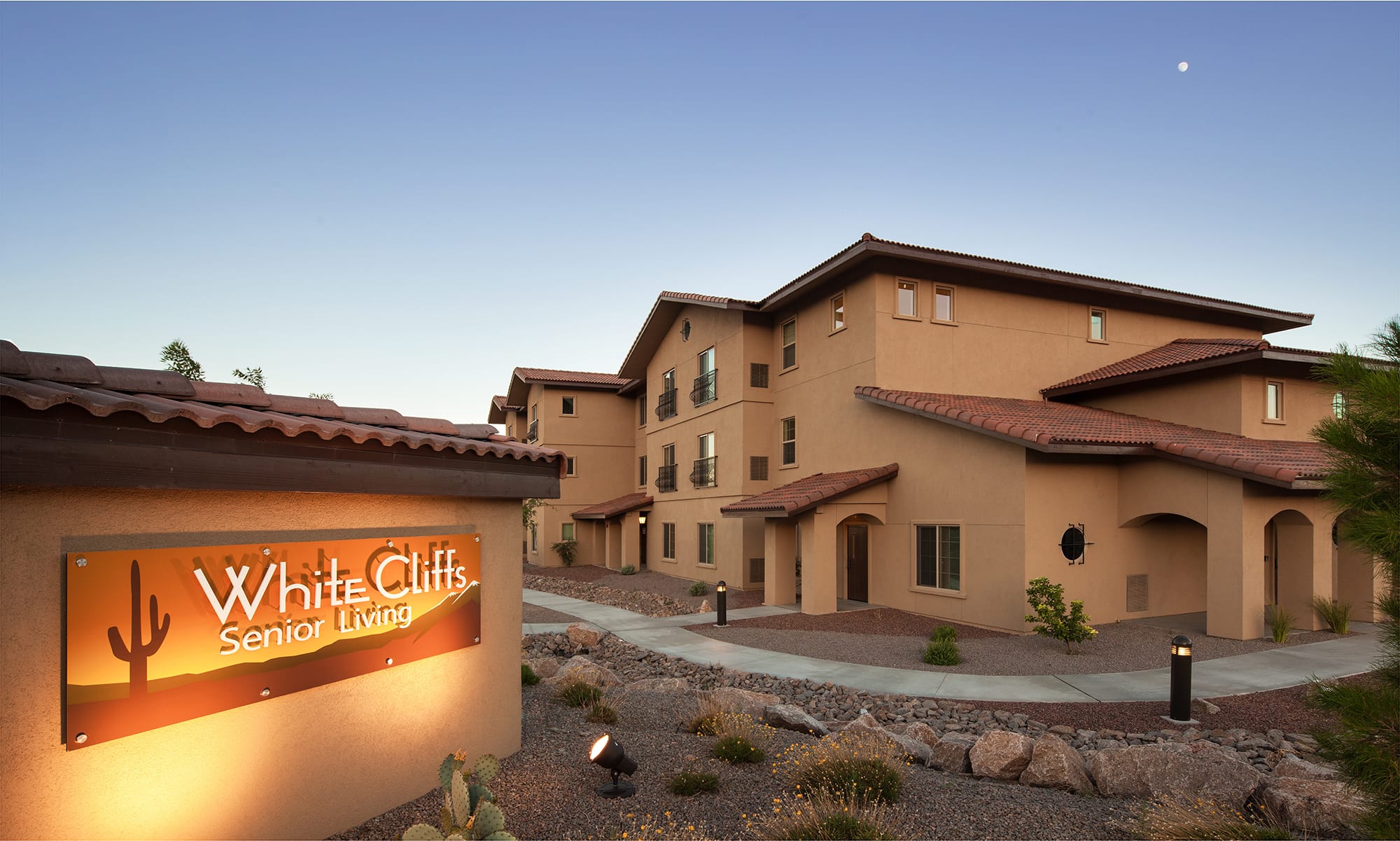 Welcome to White Cliffs Senior Living, Kingman's Newest Assisted Living and Memory Care
At White Cliffs Senior Living, we want our residents to live their lives to the fullest. Our "assistance as you need it" options offer the peace of mind of a helping hand and the independence to still do what you want, when you want. If you're looking for a senior living community with flexible care plans that are built with you in mind, call us today to learn more or schedule a tour.
Read reviews for White Cliffs Senior Living on FamilyAssets
Making the decision to move to senior living, and finding the right community for you can be a very intimidating process. Don't worry, we're here to help! Browse through our library of eBooks and infographics, all related to different stages of the senior living search.